I hope you all enjoyed the first edition of From Scratch and thank you for all the messages and words of encouragement! Please do share with anybody that's interested in the world of entrepreneurship.
But first an apology; I promised a week 1 reflection would be in your inboxes last weekend. I'm writing this on Wednesday morning, halfway through week 2, but I'm ok with that. We've been briefed a lot about the need to be comfortable with failure and to fail fast, as that's the only way to learn and make real progress. So it seems I'm well on my way to becoming a genuine entrepreneur!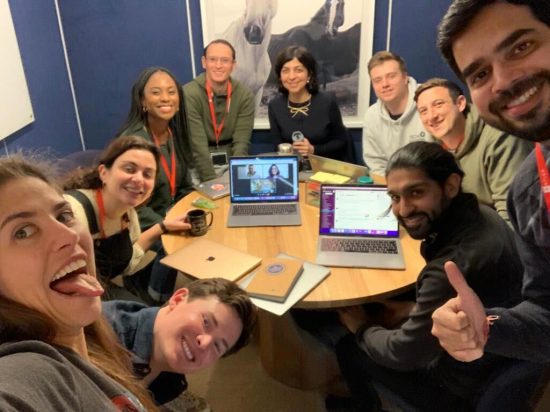 Week 1 was a whirlwind. Monday was inevitably a little awkward at times, as it always is when a large number of people meet for the first time. You found yourself having the same conversation over and over which leaves you fairly bored of your own story and questioning some of the decisions you've made. But by the end of the week there was a level of familiarity across the cohort which I thought would have been impossible just 4 days prior. On Monday morning of this week, people mentioned how much they were looking forward to coming back in after the weekend and that speaks volumes to how genuinely interesting everybody is and the levels of engagement. It would be remiss of me though if I didn't thank WeWork's free beer policy for accelerating that getting to know you process!
The week itself was spent half in structured sessions and half getting to know the cohort members during periods of downtime. It's clear this isn't Antler's first run at this; it's a very well thought out programme. They know how much theory needs to be imparted, how much advice we need to hear from previous cohort members and external advisors, and how much time needs to be free for the all important relationship building to happen. Big shout out to Darren and Pedro for doing an awesome job so far. As fun as Week 1 was, I think it's firmly in the back of all of our minds that we have just 9 weeks left before investment decisions will be made. It feels like the first 2 weeks are the honeymoon period, but that a storm is coming.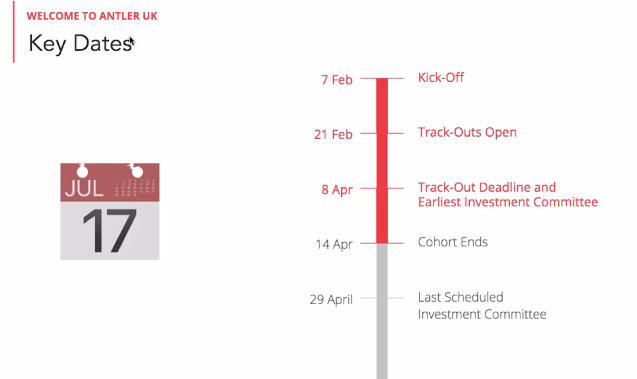 "Track-Outs", Antler's jargon for team formation opens next week, just two weeks after our first day. This is creating some intensity to really get to know the rest of the cohort. Not knowing what they've done, but who they are as people. Why they want to start a business, what makes them tick, what doesn't, and how they see the world and their place in it. People clearly don't want to see somebody they see as a potential co-founder track out with somebody else. This means FOMO is likely to be real for many. It also gives rise to the strange situation where you catch yourself almost flirting with potential co-founders. My cousin did this programme 18 months ago and she's a big reason why I'm here. When we first spoke about Antler, she described the experience as a
"heady mix of Love Island meets the Apprentice"
Being 8 days in, I think that's a very accurate assessment.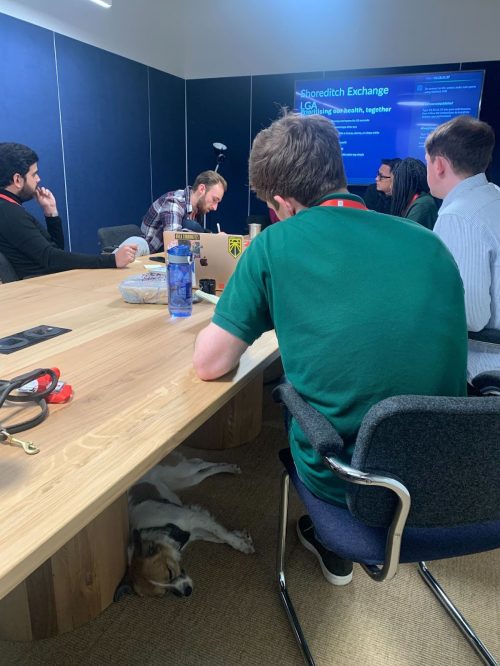 The problem with hiring a CTO
With multiple sessions a day, ranging from talks with Antler's portfolio companies, entrepreneurship 101s with members of the Antler team, as well as Team Challenges with other cohort members to help assess co-founder suitably, it's impossible to reflect on everything we do each week. Instead, I'm going to pick one or two high value activities and share some takeaways. One of the best sessions from week 1 was a panel discussion about hiring a CTO; a topic on many of our minds seeing as there are just a handful of technical guys in a cohort of 50.
Big thanks to Mehdi, Lev and Alex who gave up their time to share their thoughts on hiring CTOs (Chief Technology Officer). They are all part of the Antler ecosystem. Alex as a  Co-Founder of an Antler Investment and Mehdi and Lev as Antler Venture Partners – basically advisors to Antler's portfolio companies. 
Encouragingly, the first takeaway is that you don't necessarily need a CTO to build a successful business. But at a minimum, you do need someone Product focussed; someone obsessed with your users (customers), who can build products that they'll love. Obviously, the need for a CTO depends on the business you want to build. A deep tech company will certainly require one, whereas a D2C (Direct-to-Consumer) brand (i.e Happy Socks) can be built with No / Low-Code tools. Given the lack of technical guys in the cohort, I think this acknowledgement generated a collective sigh of relief.  
How to remunerate a hired in CTO
Potential CTOs are in demand and they have big alternatives. The general rule of thumb for a post Series A startup is that a CTO would demand £120-£150K and an equity component of between 2-10%, depending on seniority. It was suggested that at late Seed / Series A, you might be able to get a more junior CTO for £80-£100K plus a significant equity component. Takeaway: great CTOs are expensive and they are hard to attract.
How to attract strong engineering talent and what will make them tick and stick around
A great culture and one where ownership is real. Culture can be assessed by potential candidates through blogs 👀, podcasts and generally putting stuff about the business out into the world. Once hired, the single most effective way of retaining engineering talent is to make it super clear to them how their day-to-day efforts are impacting the business (i.e ownership). Moreover, you need to allow them the freedom to demonstrate the work they do externally and this is even more so the case with data scientists, apparently (it's a more academic discipline and so the sharing of research and best practises comes naturally to them).
Where to hire great tech guys
I love the 'carve-outs' section at the end of Acquired podcast episodes, so I thought I'd copy the idea but change the name. It's basically just cool stuff the hosts have discovered recently that they think others might enjoy. A great book, podcast, TV series, whatever. 
My find from this week is a podcast series called StartUp, which tells the story of starting a podcasting business. It sounds meta but it's actually very accessible. It simply highlights the trials and tribulations of starting a business and trying to raise funding; a journey we very rarely hear. So, a bit like this blog, just told through a different medium and a lot more polished. Go check it out, and thanks to Ronak from the cohort for making me aware of it. 
Anyway, enough from me, I've got a Co-Founder to go meet.
Have a great weekend all and catch you soon!
✌️