GB Skeleton athlete. 2023 World & European Champion
Matt is a British skeleton racer who represents Great Britain in the Men's Singles event in the Skeleton World Cup. In January 2023, Matt became World Champion at St Moritz. He made history that day, becoming GB's second men's World Champion, and the first since Kristian Bromley in 2008. His best-placed overall ranking to date is 2nd in the 2022–23 Skeleton World Cup. He competed for Great Britain at the 2022 Winter Olympics in the men's skeleton, finishing in 15th place.
A keen all-round sportsman, Matt is another one of the current crop of British Skeleton athletes to have represented his country in another sport prior to joining the programme in the summer of 2017. Matt practiced taekwondo up until the age of 17 when a serious injury brought that particular sporting career to an end. He won international honours for England and picked up medals at numerous UK and foreign-based meets, including gold and silver in the European Cup in Slovakia in 2012 and silver and bronze in the World Cup in Brighton in 2014.
Matt also played rugby right up until he started the selection process for British Skeleton and had previously represented Kent and played for a Saracens Academy college (St Albans College), as well as his local team, Sevenoaks RFC.
If you hadn't been an athlete, what would you have gone into after school or university? And why?
I used to work for my Dad in construction before becoming a professional athlete so I'm guessing something along those lines. But looking back now, I don't think it would have suited me long term as I need to be doing something physical and in sport. That's where my passion lies.
What's one thing you're interested in or care about that most people don't know?
I have a couple of things!
I'm a massive petrol head, so I spend a lot of my time when I'm not training around cars and anything else with an engine that goes fast (speed is the thing that gets me, hence my sport)!
The other thing that I love outside of Skeleton is playing golf. I find it's a really nice change of pace to skeleton but also walking around a golf course is really nice and also helps with recovery (that's what I tell my coaches anyway!)
The prevalence of mental health problems in elite sport is incredibly high. Why do you think that is and how can we reduce it?
I think one of the main reasons is that it's a 24/7 365 job. It's something that us athletes can never get away from because your performance is affected by everything. It can be affected by what you eat, what you drink, how much you sleep, the quality of your sleep, if you have travelled a lot in the car, the list goes on!
Not only do athletes have all this stress, they also have the stress of people judging them by their performances. This can be selection pressure, racing pressure and just pressure of wanting to do everyone who is watching proud.
This can be too much for a lot of athletes (which is completely understandable) and can cause the athlete to suffer with mental health problems such as anxiety or depression.
One of the things I think we can do to help reduce this is to have more education on the signs of these mental health problems starting so it can be diagnosed and helped quicker. I also think that talking more about this sort of thing only does good and reduces the stigma around mental health.
Can you tell us about your experience of retiring and transitioning into the 'real world'?
I am quite concerned about life after being an athlete. I'm worried what direction I can go in and whether or not I will be successful in what I do next. Because of this, I have already started putting in place plans for what I want to do after I finish. I find that putting these plans in place really helps a lot with my mental health and stops me spending mental energy worrying about it.
Do you have a favourite quote or saying? Why does it resonate with you?
I don't really have a favourite quote that I always come back to but I do have a mindset that I think has really helped me progress as an athlete and has allowed me to be as successful as I have been in such a short period of time.
This mindset is 'failure is not a negative'.
This to me means that although things don't always go my way I can learn a lot from them and by thinking like this I can help disassociate the negative feeling to a result and think of it with a different lens, and this allows me to identify areas for improvement.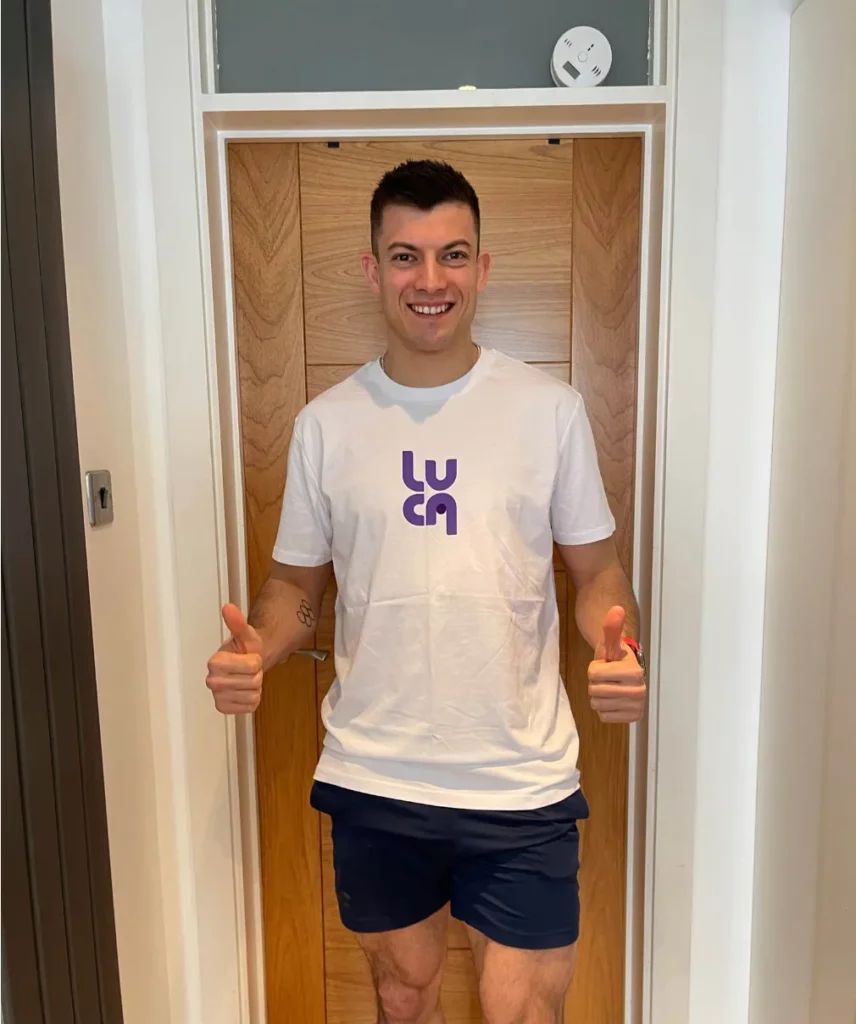 Any parting thoughts for those youngsters that might be about to embark on a pro career, those in the middle of one, or those that might be coming towards the end?
I would suggest adopting the above mindset as, to me, it has been invaluable.
Finally, how can people follow what you're up to and potentially reach out?