Former England, Leicester Tigers & Gloucester rugby player
Leon Lloyd is a former England international rugby player, who has played at the highest level and against elite players such as Jonah Lomu, (and survived!). He won 11 trophies whilst playing with the English and European Champions, Leicester Tigers. Since retiring from playing the sport, he has gained a first-class honours degree in Leadership and Management, followed by an MBA receiving a Distinction. He has gone on to work with other elite organisations that include the SAS and the Premier League.
Leon has been an Ambassador and Business Mentor for the Princes Trust since 2004 as well as being a Patron for Action Deafness. He is a co-founder of the Switch the Play Foundation, the first and only UK charity that assists professional sports people transition away from their sport.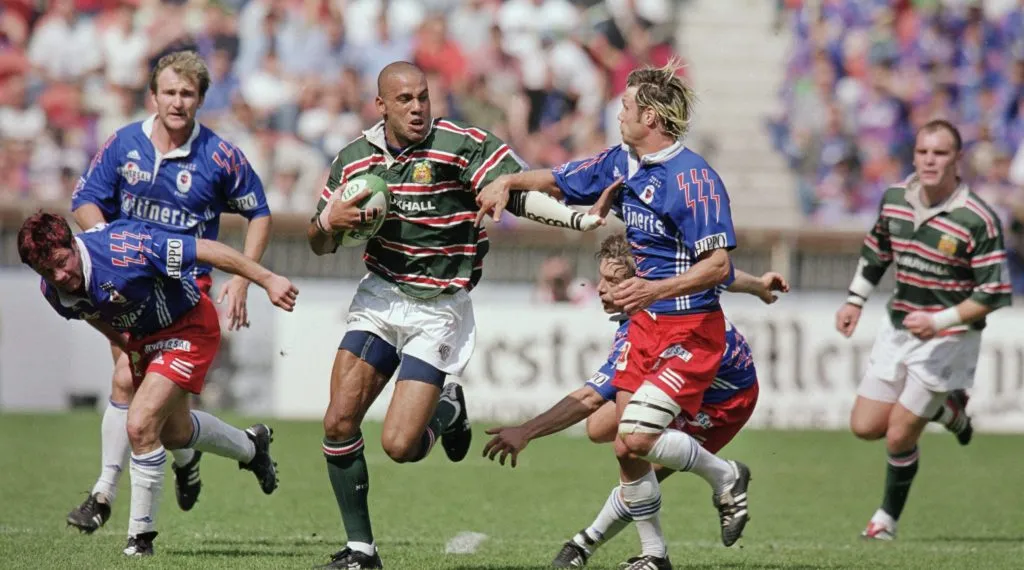 If you hadn't been an athlete, what would you have gone into after school or university? And why?
My dream was to score the winning goal for Coventry City in the FA Cup Final (and still is!) I was a kid that when I saw things on TV I wanted to do it, so after Top Gun I wanted to be a pilot, I watched WWF so I wanted to be a wrestler but deep down I was always an entrepreneur looking for ways to create leverage, although I didn't know what leverage meant back as a young teenager. I scored highest at business studies, IT and French so they weren't necessarily the topics to propel me into a career in professional rugby. University was never even on my radar, no one in my family had ever gone to university so I left school at 16 to sign pro.
What's one thing you're interested in or care about that most people don't know?
Apparently, I have a bit of reputation for being ruthless and sometimes emotionless when tough decisions need to be made. I don't think that is true, I care deeply about other people and especially about helping them achieve their dreams and goals. I am particularly drawn towards equality and in particular gender equality. As a father of two amazing daughters I believe in what you see you can be (refer back to my childhood and career aspirations). It's important that those who can and are in a position of authority to shine a light on the great work that is being done by female leaders. As a father of daughters but also as a man I have a responsibility.
The prevalence of mental health problems in elite sport is incredibly high. Why do you think that is and how can we reduce it?
I have only ever played sport at the elite level as I missed the amateur era and when my career ended, I wasn't able to drop down the leagues and instead I just stopped competing. That was tough, going from an elite environment which I would describe as relentless every day, which I loved and thrived in, it's easy to see now I am on the other side why it is not a good fit for most people and why nearly every elite athlete I know and have worked with has struggled when leaving their sport. For me athletic identity is a huge factor in mental health challenges. I was never Leon the dad, husband, brother, ambassador, NED. I was always Leon the rugby player and when that gets taken away from a person, trying to figure out who you are can be tough especially at a time when you not just lose your job but also your teammates, friends, support group etc. Learning that we are more than our jobs as athletes is a huge first step, I am all of those things above and also a person who was lucky enough to play rugby, that would have helped me to transition a bit easier I feel.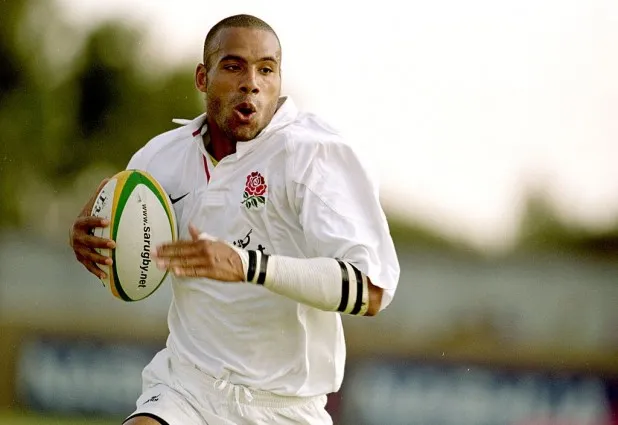 Careers are full of ups and downs. What caused you pain and how did you deal with it?
My life mantra is Sweet & Sour which to me means to fully appreciate the sweet things in life, we all have to first experience the sour! Life is full of sour moments for all of us and being resilient towards them is a skill I feel I have learned through the harshness of elite sport. I have not been selected for Cup Finals and left out of World Cup Squads of 30 when I'd made it down to the last 33 and at the time it is the worst feeling ever. The culture I was exposed to gave me a hard edge and a pragmatic approach to things I can't control, when something has happened, it has happened, how can I make something good from it has always been my approach. It doesn't always work, but it works most of the time and it helps me to move forward.
Can you tell us about your experience of retiring and transitioning into the 'real world'?
About 5 years after I hung up my boots I was introduced to the Kubler-Ross Change Curve and I had already experienced a fair share of challenges that I had tackled in my own way. When the 7 stages were explained to me and with a different context my mind was immediately drawn to comparing the 7 stages to my own career transition and it scarily accurate. I could identify each stage and we actually used my experiences as the template example of a typical athletes transition journey.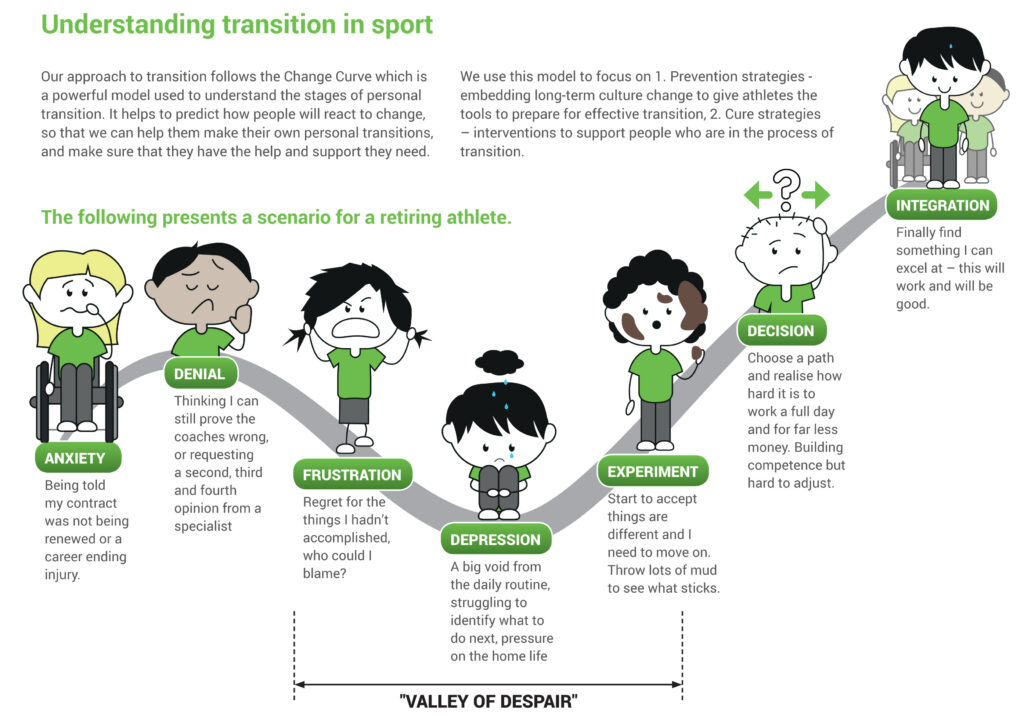 I have come to the conclusion that I am still transitioning and that will be an ongoing thing as replacing the feelings I was lucky to experience and with the people I shared it with. The real world is tough but also fun and exciting and it comes down to how you decide to attack it. Attack being the key word…I never wanted to limp into it but I didn't have genuine plan.
Do you have a favourite quote or saying? Why does it resonate with you?
As mentioned above, I strongly believe in my Sweet & Sour motto and closely aligned to that is a very simple one that also carried me through some tough times and that is to focus on controlling the controllables. The rest is a waste of time and energy and distracts you from what is achievable.
Any parting thoughts for those youngsters that might be about to embark on a pro career, those in the middle of one, or those that might be coming towards the end?
The first thing I say to any athlete I work with on career support, be that at the start, middle or end of their careers and that is you are more than your job. Find the things that you are passionate about and keep peeling back the layers and explore them. Your next career will be far longer than your sporting career so 100% give it the focus it needs as not everyone has the option or ability to pursue a sporting career. However, there are 24 hours in a day and there is so much research and examples of the best athletes in the world balancing their sport with other passions. When the time comes to move into a new career, focus on what you are transitioning towards rather than what you are transitioning from. That can sometimes become an anchor weighing you down.
Finally, how can people follow what you're up to and potentially reach out?