Former USA & Premiership rugby player
Andrew Durutalo is a former professional rugby player who represented and captained Fiji age group-level teams (U19s & U21s) and became a USA International, winning 23 caps—representing the USA Eagles at the 2015 RWC, 7s RWC 2013 and USA Olympic Team in 2016. He also played for a number of professional teams worldwide: Worcester Warriors, Ealing Trailfinders, Sunwolves, and Seattle Seawolves. Andrew graduated from Hakuoh University (Japan) in 2011 with a bachelor's degree in Business Administration and most recently completed an Executive MBA at Saïd Business School, University of Oxford.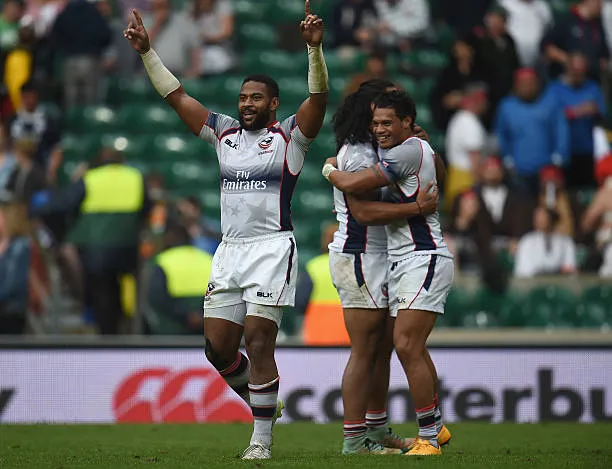 If you hadn't been an athlete, what would you have gone into after school or university? And why?
If I hadn't gone straight into professional rugby, I probably would have become a teacher, which would have been terrible because I don't have the patience to teach people, and my perfectionist mentality would have got in the way.
I always knew from a young age that I would be a professional rugby player as I was so immersed in the game in Fiji. It was all I saw and influenced me hugely as a kid growing up in Fiji, where rugby is a religion, so there was no coincidence there. It also kept me on the straight and narrow by keeping me busy as a youngster, only having time for school and rugby.
What experience or memory do you cherish most from your days of being a professional athlete?
Fulfilling the goals you set out to accomplish is such a rewarding and outstanding achievement, as all your hard work was not in vain, and living out my childhood dreams which not many people get to do. Also, the friends and teammates from all the teams I have been a part of are a true blessing to have met and played with some great players and even better people that have certainly impacted how I played the game. The two that stood out for me were playing at a Rugby World Cup (England 2015), and the other was playing at the Olympics (Rio 2016).
What's one thing you're interested in or care about that most people don't know?
Indigenous people must understand their origins and learn their history. Both my parents are academics in sociology, international relations, and politics, so I am interested in studying societies and history. I am also a big advocate for mental health in the athlete space, knowing firsthand the pressures of performing and being in the sporting public eye; it is great to see a lot more players and teams investing more in mental health as it is vital for well being and in turn drives better performance.
The prevalence of mental health problems in elite sport is incredibly high. Why do you think that is and how can we reduce it?
Sport is big business, so the stakes are much higher for athletes now than a few years ago. Nothing prepares an athlete for this; as a youngster growing up, I did not get any advice from my family or close friends as no one had been a professional athlete or had experience in that line of work. Athletes are seen as role models, who many people, especially young kids, look up to but forget that we are human too and are not always perfect and that we're navigating through life as well.
Careers are full of ups and downs. What caused you pain and how did you deal with it?
As a professional rugby player, one thing that always bothered me was contracts, especially when you were getting to the end of your contract; you panic as most players don't know what's coming next in terms of being re-signed by the same team or being left without a job. That always weighed heavy on my life because it was your livelihood. So many external factors contribute to this, from coaches/to management selection; injury is some of the main reasons for this. I always had the mentality of worrying about what I could control, like my training, fitness, and continued learning, and not stressing about what hasn't happened yet. That has helped me focus on the moment, spend time on things I can improve, and significantly affect the outcome. Another great way to cope with this, a lot of professional rugby players can attest to, is gathering at a coffee shop over a few brews of coffee and venting about everything about the team and open up about what bothers them…this usually occurs after every practice, lol.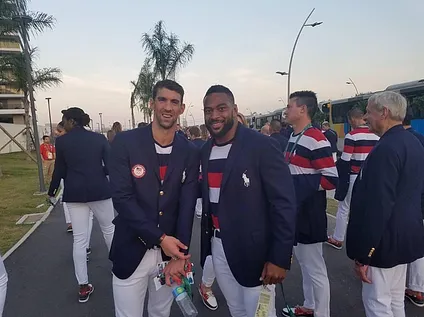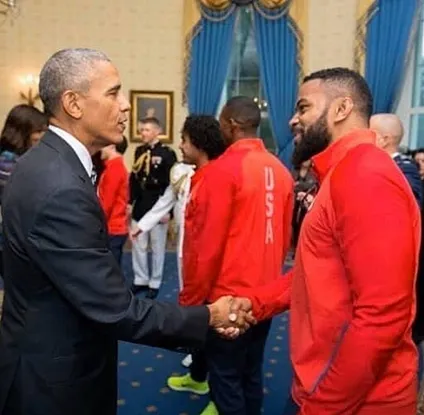 Can you tell us about your experience of retiring and transitioning into the 'real world'?
I had just signed a 4-year extension to remain in the UK in 2018, but by 2019 I was not in a good place mentally. I had so much more outside of rugby that I wanted to achieve, as I had fulfilled everything that I had set out to accomplish as an athlete. So, at the end of 2019 (midway through the season), I walked into the coach's office and told him that I was done being a professional athlete. Probably the wildest thing I have done as an athlete to date because I had everything going for me, but I knew my mental health was more important, so I transitioned into corporate America. I must admit a brutal introduction, but thankfully the pandemic happened, which is the silver lining in this story. One month into the "real world" covid hits, I guess this gave me the time to slowly integrate myself into a nine-to-five job and learn the business in depth. It also gave me time to adjust from being an athlete as there was no sport for over a year, and I felt that if I watched sports that whole time, I would miss being an athlete and want to return. All this free time helped me look at doing an Executive MBA at Oxford, which enhanced my career options and fast-tracked my learning. Going back to school filled the void that the athlete space left, stimulating it in a very different way; the last time I was in school was eleven years ago. It has opened my mind and possibilities of applying myself to the real world with what I already have.
Do you have a favourite quote or saying? Why does it resonate with you?
"The most important thing is to try and inspire people so that they can be great at whatever they want to do" (Kobe Bryant)
My favorite quote because it is our legacy and the impact we have on others that is a testament to the type of person we are. People out there need just a little encouragement to be inspired, and if we are in a better position, we must help others to achieve the same or more significance. I want to help young people achieve their goals or help in some ways push them toward their dreams because I never really had anyone that provided that for me growing up.
Any parting thoughts for those youngsters that might be about to embark on a pro career, those in the middle of one, or those that might be coming towards the end?
My best advice to athletes starting out their careers is this, be proactive and prepare now. The sooner you understand that being an athlete is not a "forever job," the more prepared you will be. Never be comfortable where you are, and look at ways to leverage your athletic career to enhance your passions outside of sports. Doing something out of your sport keeps the balance and helps your mental health as it gives you an "off switch."
Finally, how can people follow what you're up to and potentially reach out?