Moving from theory to practice
11.5 weeks have passed since my last blog, so an update is in order. A lot has happened in the intervening 3 months; Oxford shoed the tabs, again, I got on my first flight for nearly three years(!!) to visit my cousin in Amsterdam (and what a city btw), my two siblings and I walked 26 miles through the streets of London in the dead of night to raise much needed funds for breast cancer charities – more on that here. Oh, and Vas and I received venture funding for our startup! 👊🚀
Luca's dead, long live Luca 👑
Luca 1.0 the travel idea we were working on didn't last long. Two weeks from genesis to grave to be precise. It came about because we wanted to work together but didn't necessarily know what to work on. So a brainstorming stroll around the city that ended with us discovering a super obscure but great basement whisky bar made us think it should be easier to discover those types of places when abroad or at home. Turns out Google, Yelp, TripAdvisor and friends do a pretty good job already! We toiled with it for a couple of weeks and it received a pretty lukewarm reception from Antler, so we cut our losses and moved on, despite still thinking there might have been something there. We were up against existing solutions that weren't broken, lingering covid travel headwinds (despite me writing this in the air on the Thursday of the Jubilee weekend having just survived the mayhem that was Stansted departures) and us not being the perfect team for the problem. We both liked the idea of helping people discover cool places, but that's where our credibility started, and finished. Early stage investing is high risk, so it makes sense that funds like Antler and EF place a great deal of emphasis on the founder(s) problem fit. They want the founders to have a genuine unfair advantage, and in travel we simply didn't.
Every Friday from week 5 onwards teams were expected to pitch their progress to the Antler team and the rest of the cohort. We needed a name for the first pitch of the travel idea when Luca came to me. I've been to Lucca, the beautiful walled Tuscan town, a couple of times and love it. So I thought that's it, let's drop the c and call ourselves Luca. That as a story behind the name of a travel startup works, kind of, it doesn't for Luca 2.0 but we like the sound and feel of it, so it's stuck.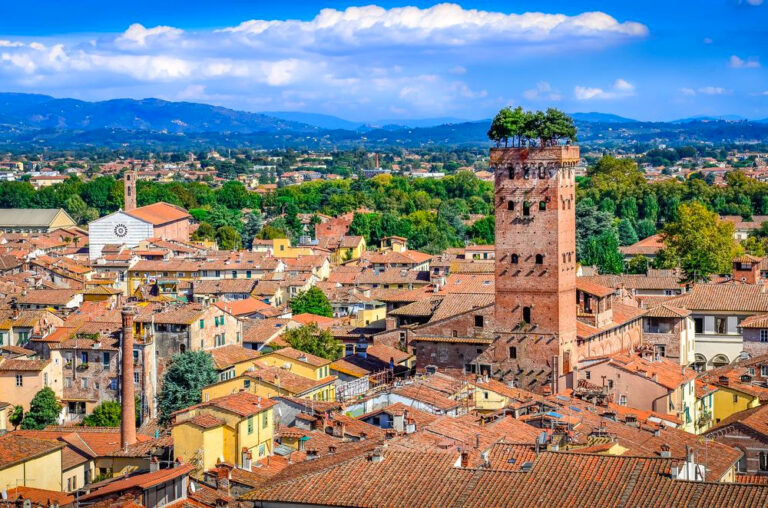 The second iteration of Luca was born during an advisor session, when Charlie Mason, an Antler Venture Partner, made it oh so clear to us that our travel thing was a non-starter and quizzed us on our prior lives in an attempt to find something that was more of a natural fit. When I mentioned I played a couple of years of pro rugby a decade plus ago, she immediately jumped on sport as being a no brainer for us. My rugby career didn't pan out as I'd hoped and it's long been a somewhat difficult thing for me to think about, which is why a sports venture wasn't in the front of my mind when I started Antler. I had a string of injuries, with a particularly bad one that led me to leaving the Saints. I felt badly let down by the club during that time and that disappointment is still in me today. When Charlie was brainstorming ideas in sport my entrepreneurship project from my MBA sprang to mind – a mental health support solution for university / college athletes. Charlie immediately thought the idea had legs and Vas was also interested given his own deeply personal connection with the problem and genuine passion to help people who are struggling. I know Vas won't mind me sharing this as he's been very public about his own mental health struggles; Vas suffered from an acute bout of depression in his early 20s which resulted in him being on antidepressants for three years and starting talking therapy, which he continues to this day, 12 years on. Vas was on medication for so long precisely because his symptoms weren't spotted early and because he wasn't able to detect them in himself, which is the case for so many. Unlike a physical injury, where pain does a good job at alerting us to a problem, mental ill health is much less obvious and can manifest in many different ways before it becomes really quite severe and is then more obvious to the individual and the people around them.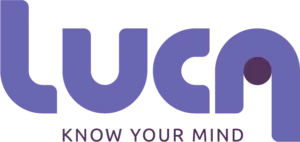 The genesis of my MBA project came from meeting Kearnan Myall at Oxford when playing on the Blues rugby team together. Kearnan played 200+ games of premiership rugby and has been very outspoken about his own battle with depression, which very nearly culminated in him taking his own life on a mid-season break in Dubai. His story opened my eyes to the pressures that professionals are under and the distinct lack of support that exists for them on the monitoring and prevention side. Given I was playing for Oxford at the time and studying for my MBA, it made me realise that the same problem exists at university level as well. Whilst English university rugby can absolutely not be compared to the pressures at the top of the professional game, they should not be dismissed either. Students, particularly those at highly selective universities, are under a lot of pressure academically, they want to achieve in their sport, which at Oxford or Cambridge means being selected for, and winning a Varsity match, and then they have social pressures as all young people of that age do. What's more, there is incredibly little in the way of provision. This is because the extent of the problem is only now being properly understood and, in the UK at least, budgets are already extremely tight, so it's difficult to make room for this kind of support. The focus of our MBA project was on US college athletes and that was because of the size of the market. There are many more athletes, 476,000 to be precise, and the sports budgets of colleges are enormous. As an industry, US college sport generates annual revenues of $20bn and budgets range from the tens to the hundreds of million per college. The University of Texas (hook em 🤘) has one of the largest budgets in the country and it quite staggeringly equates to $310,000 per student athlete 🤯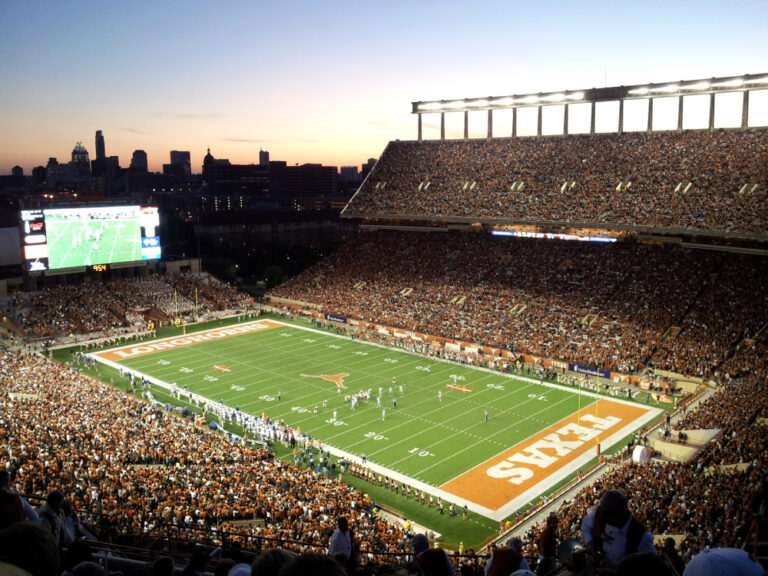 Luca isn't a carbon copy of the MBA project, but there are similarities. It's a monitoring and prevention solution that's focussed on both pro and university athletes, which will initially be focussed on the UK, but we intend to take it to the US before long. On the monitoring side, we're building an app that's using an existing clinically validated methodology to screen the mental well being of athletes through a series of questions and escalation thresholds. In addition, we're building a roster of independent sports psychologists and psychiatrists that all athletes will speak with after each round of assessment, and more frequently for those that want to. The clubs themselves will benefit from having athletes whose mental health is being supported, and that will manifest in improved performance on the field. More concretely though, we're providing aggregated and anonymised data reports back to the clubs themselves so they have a read on the mental wellbeing of the collective and will be able to make informed decisions around changing schedules and workloads when the data suggests something isn't working or could be improved.
It took many conversations to truly understand the problem and to create a solution that's the right balance between helping the athletes and providing value and insight to the clubs and teams who will be paying for it. I should mention that whilst the clubs will pay, we're independent of them and athletes' scores on the assessments and their engagement  and conversations with our therapists will remain strictly confidential. 35% of professional athletes suffer from symptoms of depression and anxiety, yet less than 10% seek help. It is our belief that the highly demanding environment of professional sport makes it very difficult for athletes to seek help. As already mentioned, it's not always obvious when you're suffering mentally, at least at first, but even if it is, it's actually very difficult for an athlete to be fully transparent with coaches who are responsible for selection and who they're negotiating their contracts with every couple of years. You never want to give the coach a reason not to select you and unfortunately there is still stigma around mental health. Sportspeople, be it professional or university level, are always being judged by coaches and we believe this is why it's so important that a third party mental health monitoring and prevention solution like Luca exists, because without it athletes will continue to needlessly suffer in silence.
The Antler process was hard and demanding, every week we were pushed on our thinking and proposed solution, but it was what we needed to get to where we are now. What made it infinitely easier though, was the generosity and spirit of the 80+ people we've spoken with over the last several weeks – athletes, psychologists, psychiatrists, club medics, strength and conditioners, fellow startup founders and many more. They were all so generous with their time, and gracefully put up with me and Vas bugging them for further intros and information on random things about the inner workings of sports organisations! It wouldn't be appropriate to name them all here, but you know who you are, so thank you so much again for being a part of our journey, we really do appreciate it! 
We're delighted to have received pre-seed funding from Antler. With it, we have a year to turn this idea into a real business, and we're both so grateful for the opportunity. Starting Antler, I didn't have an idea, a co-founder or know if entrepreneurship was for me. Just a matter of weeks later, I now have all three; it's quite remarkable how quickly things can change! I didn't know Vas before Antler and highly doubt our paths would ever have crossed and now we work alongside each other every day, and I couldn't imagine a better person to be building a business with.
We'd love you all to take an interest in what we're doing and you can do that by signing up to our newsletter via our website (it'll be a lot more active than this blog moving forward! 😉). If you could also follow our LinkedIn and Twitter accounts we'd be super grateful. We need to build a brand around Luca in order for clubs and athletes to take us seriously, so any sharing and liking would be much appreciated! 🙏
Secondly, if you know of any people that might be able to help or could be interested in what we're building, please don't be shy. This might be an athlete, somebody who works at a sports club or perhaps it's a sports psychologist or psychiatrist – we'd love to hear from you! (nick@luca.health is best). 
So that's it, we're off to the races and can't wait for what the coming weeks, months and years have in store!! 
Have a brilliant summer all, and catch you soon. 
✌️